Arkansas National Guard African-American Pioneers
For much of the military history of the United States, African Americans were discouraged from joining the military or relegated to segregated units. The Arkansas Militia/ National Guard was no different. In 1948, President Truman officially desegregated the Armed Forces, but it took several years before the process was complete. In 1964, the Arkansas National Guard allowed its first African American to enlist.
Gradually, more African Americans joined the Arkansas Army and Air Guard. However, African Americans in the Arkansas Guard faced many obstacles. Discrimination was rampant and slowed their advancement in the organization. This book investigates the issues of discrimination experienced by the African American pioneers in the Arkansas National Guard. In addition, a large portion of this book is dedicated to the first African Americans to achieve ranks, command, and other achievements in the Arkansas National Guard.

View in PDF format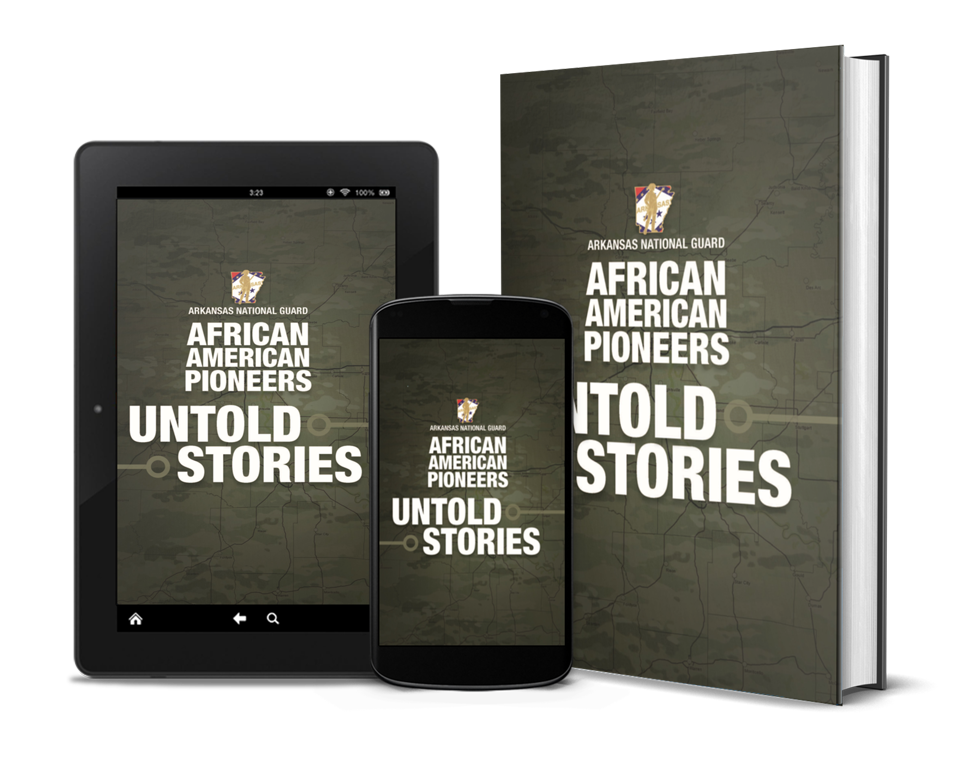 Share Your Story
The committee realizes this book is a "living document" and is aware that all the accomplishments for the past pioneers may not have been fully inclusive of everyone. The committee was also mindful that as the pioneers moved through the various ranks and positions, that they were often trailblazers for the future servicemembers coming behind them. In many cases, the servicemember's highest rank and/or position is what was documented in this publication with the understanding, that they were also the first in their subsequent ranks and positions.
As more information is discovered it can be added to the digital format of this book that will reside on the Arkansas National Guard Museum's website. This book is a great framework to document a large majority, and as future African American Guard members become firsts, names will be added to the timeline, and biographies will be added.
If you have information you'd like to share with the committee, please complete the form and submit your information. Once the information is verified, we will have it added to the digital and/or print version of this book.
VIDEOS from the ARNG Black History Program – African American Pioneers (2/23/23)
Speaker COL Nathanial McGee
Speaker Maj. Magnolia Winkler
Speaker COL Burthel Thomas
Speaker Lt. Col. Phylinthia Givens
Speaker CW4 Gregory Settles
Speaker SSG Lillie M. Carter